Writing Strategies


Help and Guidance
The writing strategies in this section will help you to break down and plan your work. Planning your writing down to each individual sentence will save you loads of time.
Keeping it simple is a good rule of thumb when writing for practical purposes. Good writing is about getting over a clear and understandable message to the reader. Being concise will greatly help the reader pay attention to the main points.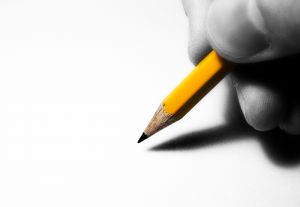 The two most important principles for clear and understandable writing are planning and sentence structure. Break every piece of writing down to its individual sentences, and then build it back up again.
It is also essential to understand that every sentence should consist of a subject and a verb. Applying this principle will help to keep your sentences clear and to the point. Click here for Writing Help. It will show you how good, straightforward writing is constructed.
How to write the perfect essay:
Once you have the basics under your belt you may want to develop your essay writing skills, either for work or education. Click here for How to Write the Perfect Essay. Once you get the hang of this simple to follow method you'll find it saves you loads of time.
If you are currently in education you will get higher marks for writing your essays this way. This is because it is the educational standard. It's clear and understandable structure makes it perfect for using in real life.
If you need any extra help with any of the topics covered in this section you may want to have some one to one tutoring. You will get help that is specific to the problems you face as a dyslexic person. Click here for One to One Tuition.
Conclusion:
Writing can, at times, seem overwhelming and confusing. However the more you break your writing down and plan everything out the easier it becomes. You may be thinking you don't have the time to plan everything down to the individual sentences. This is what is known as a false economy. The more you plan the more time you save in the long run. Click here for learning strategies.