Overcoming Dyslexia
Read the Inspiring Stories of Others
or Tell Us Your Story of Success
If you have succeeded in overcoming dyslexia then please share your story with us. Help us to show other people who are struggling that beating dyslexia is possible for anybody. Tell us how you overcame dyslexia and help motivate others to do the same. Click here to contribute your story.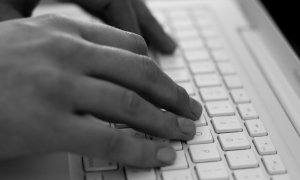 However if dyslexia is really holding you back at the moment than please read some of the inspiring stories below. It may sometimes seem impossible to beat dyslexia but you can do it. You need to believe you can succeed in order to be successful.
We want to prove to you that overcoming dyslexia is possible. If other people can do it so can you. They will tell you how they succeeded and what helped them on their journey.
When do you know you've beaten dyslexia?
Let's clarify what we mean when we say someone has beaten dyslexia. To do this you don't need to be able to spell every word in the English language, or be able to read a novel in one day.
To beat dyslexia you need to get to the stage where it is not holding you back from achieving your goals in life. For example if your bad spelling is affecting your grades at university you must find ways to improve it. If your poor memory is preventing you from doing your job properly you must start using memory techniques.
Therefore beating dyslexia depends on two things:
What symptoms do you have and how do they affect you negatively?
What do you want to achieve in life?
This means that beating dyslexia is different for everybody. If for example you want to become a doctor you will need a much higher level of literacy than if you want to train to be a chef.



Have You Beaten Dyslexia?
Tell us how you overcame dyslexia and get published on our website. Please share your inspiring stories of overcoming dyslexia and let us know any tips, techniques or technology that have helped.


Read How Other People Have Beaten Dyslexia
Click on the links to find out how other people have overcome dyslexia.